1(888)906-7442
JS Weed Control Service
Serving the Entire Las Vegas Metro Area, Including Henderson, Summerlin and Boulder City
JS knows that weed control can be laborious and a time consuming part of your landscape maintenance. We are pleased to offer comprehensive weed control services for your home or business. In order to determine the most effective weed control plan, a weed control professional will properly identify the weeds invading your lawn. JS Landscape Services weed control professionals will devise a well-coordinated treatment program utilizing the best products and proven treatment techniques, timed appropriately for successful eradication of weeds from your lawn. We proudly serve the residents of Las Vegas.
Our service will eliminate the weeds while protecting your grass, flowers and plants.
JS's Weed Control service includes:
A complete analysis of your property to identify the existing types of weeds.
Development of a safe treatment strategy that reduces and eliminates future weed growth.
Product application by licensed, trained professionals in a safe and effective manner.
The use of weed control products that are tested and approved by the EPA (Environmental Protection Agency.)
An Experienced Professional Will Know The Best Solution!
JS Pest Control and Landscape Services lawn care specialists are trained to identify the weed issues affecting your lawn so they may be treated appropriately. We are a local company, committed to giving our clients the time and attention their lawns deserve, with specific treatments rather than general options. We create customized weed control treatments unique to each lawn.
Maintaining a healthy, full turf will help prevent weeds, leaving them without spots to fill in. JS Landscape Services is knowledgeable regarding the issues that may affect Las Vegas lawns, and we provide treatment services customized for our climate.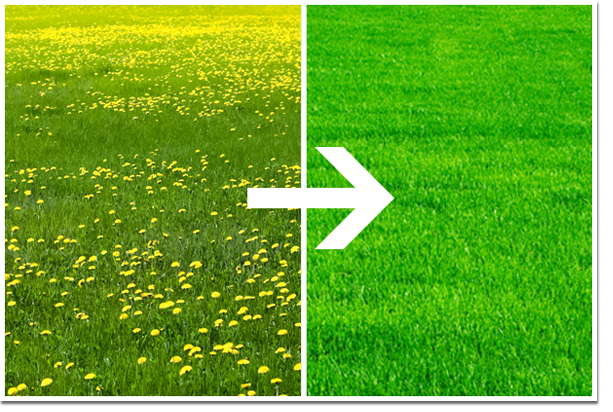 Call For Your Inspection
JS Pest Control and Landscape Services is a local company dedicated to providing superior treatments performed with care and offered at the best prices. Routine visits are a component of all treatment plans. Through these visits, we will be able to identify weed problems in the early stages, while working to keep your lawn healthy through the application of liquid and granular fertilizer. Pre-emergent treatments may also be applied to fight weeds before they sprout. For a lawn inspection and the best weed control available in Las Vegas, call JS Pest Control and Landscape Services at 1 (888) 906-7442
Why Choose Us?
We've been in business
since 1999.
Locally Owned & Operated
Residential & Commercial Service
Evening & Weekend Appointments Available
24/7 Emergency Service
Free Inspections
Phones Answered by Live Knowledgeable Pest Professionals
All Major Credit Cards Accepted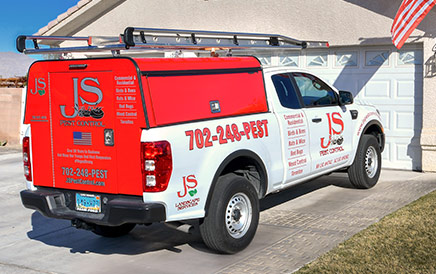 Call JS Pest Control now to find an appointment that is convenient for you and sleep well again.