Read what people are saying
about JS Pest Control
JS Pest Control of Las Vegas
has received
14
reviews, averaging
3.00
Stars:
Bird Control
Henderson, NV
Comments:
I am not disappointed with the service. I just because of my work never get to talk with the technician and my wife does not like to be bothered with this sort of thing, thus I believe we are not maximizing our service -- our fault -- not yours.
Fabric Pest
Henderson, NV
Comments:
You did what you were contracted to do. We had to have an inspection, per our contract. 10 years ago I was told we didn't have Termites in the Las Vegas Area and did not need this inspection, so what changed? Big money, Big companies? Not you folks, just not sure what changed? Jim
Comments:
We miss Nick he seemed to take better care of our needs. Ew service man rushes through
Comments:
I'm not sure the roaches are affected by the pest control products that have been applied. I haven't seen a visible change in their population control.
Bird Control
Las Vegas, NV
Comments:
A week after having my house sprayed I came across 3 brown recluse spiders in my house.
Olive Trees
Las Vegas, NV
Comments:
Everyone I know already has their own pest control service.
Technician
Bird Control
Las Vegas, NV
Comments:
If your Tech is not able to complete his service because the client is not home he should check back with the client to see when he could finish the service.
Manager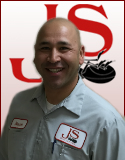 Bird Control
Henderson, NV
Comments:
The long time scheduled day fir my service keeps getting changed? No matter how many times I call the office and let them know. I must be here when service is performed due to my dogs. I ask for the 3rd Thursday of each month from 7-9 AM as I must go into work late in order to accommodate. The calls saying 11-1 or a different day simply does not work. I have been a long time customer and would like to continue using your services. Please get this right Thanks! Debbie T
Bird Control
Henderson, NV
Comments:
Your tech did not call the day prior to coming so my entire back yard was not treated. Does this mean you are going to refund half of your fee?
Bird Control
Las Vegas, NV
Comments:
The service is excellent. The new computer system is difficult to understand. My last statement did NOT show a balance anywhere. (It should be zero.) I find the system confusing. Hopefully all will be improved soon.
Bird Control
Las Vegas, NV
Comments:
I have been very happy with JS Pest control for the past 14 years and have recommended them to my friends many times. However, I have been very disappointed with the service the last 6 months or so. We have always had a standing Monday appointment to be sprayed as it is easier for my husband and I to make arrangements for one of us to be here on a Monday. Six months or so ago we were informed that we would be serviced by a different technician. It has been nothing less than frustrating try to get on a regular schedule that I can plan around. The first time "Billy" called I explained that I prefer a Monday appointment. It was several months and several times explaining why Mondays were better for us before "Billy" came on a Monday. Then I was told he would schedule us for the 2nd Monday of the month, that would come and go without a call or Billy arriving. Then it seemed to be the 3rd Monday of the month. Here I sit today on the 3rd Monday, not having heard from Billy, wondering again what happened. I would like to have a set schedule that we can work with. I can be flexible with the Mondays, but don't want to sit home every Monday wondering if JS is showing up today.If you have any questions, I can be reached at xxx-xxx-xxxx. Thank you, Heather R
Bird Control
Las Vegas, NV
Comments:
you didn't-- I just don't usually get asked for recommendations for pest control services.
Bird Control
Henderson, NV
Comments:
The guys are great that come to my house. The girl in office is always nice on phone. My only issue is pricing.
Technician
Bird Control
Las Vegas, NV
Comments:
New service provider really messed up my Winter schedule, so that I did, not have service for four months. Follow-up to correct problem was not handled immediately from office after I called. It is back on track now and, hopefully, no more problems. Then, my rating would go up! I have used your company for too many years now to start changing!
Technician