JS Pest Control Pigeon & Bird Removal
Serving the Entire Las Vegas Metro Area, Including Henderson, Summerlin and Boulder City
JS Pest Control Pigeon & Bird Removal
Serving the Entire Las Vegas Metro Area, Including Henderson, Summerlin and Boulder City
1(888)906-7442
3 Step Process to Remove Birds
We will remove all the birds and nests for your property.

Set us a series of deterrents to prevent them from coming back.

Clean up bird droppings and disinfect the area.
Call JS Pest Control Today for Quick and Guaranteed Residential & Commercial Bird Removal
With over 20 years of experience, JS Pest Control is dedicated to the safe and humane removal of your bird or pigeon problem. Our highly experienced and licensed technicians will develop a customized treatment plan for you using multiple bird repelling techniques.
Pigeon Control
Pigeons are general feeders with the ability to nest in a variety of circumstances. This allows them to successfully set-up and breed in many types of locations. This makes pigeons particularly bothersome. They carry disease and their acidic feces can destroy most surfaces.
Pigeons have become such a nuisance in the area that the City of Las Vegas officially made it illegal to feed them in 2018 - with a penalty of a $1000 fine and up to 6 months behind bars. Why was such a law implemented? Well, when people feed pigeons, more pigeons show up expecting food as well, creating a flock. That flock doesn't necessarily leave when the food source disappears either. Instead they often reproduce, thus creating more waste and more issues.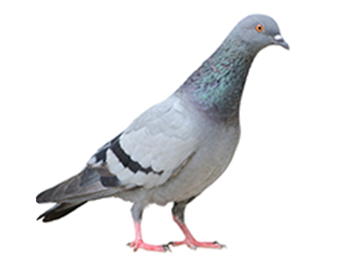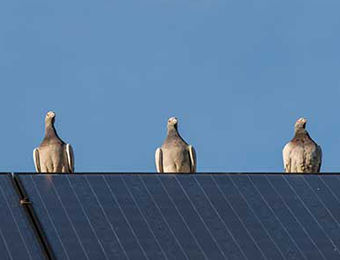 If you have a solar panel system, pigeon nesting can cause a serious problem. Pigeons and other birds can nest near and underneath solar panels, causing damage that may not be covered by your manufacturer's warranty. Once the area has been cleaned and disinfected, mesh can be added that contours to the shape of the panel and is attached with special UV-stable plastic clips that do not scratch. This is a humane treatment that eliminates the potential space for birds to nest underneath your solar panel system and protects your property.
Proven Bird & Pigeon Deterrents
Anything that flies is generally easy to spot. Birds are not really an exception to this, but can sometimes prove difficult to find when they get into your home. Noticing if you have a bird problem may be simpler if you look for signs like nests, larger than normal amounts of birds flocking near your home, or holes made in your siding or roof. Once birds roost in or around your home or business, you may notice excess noise or even knocking sounds (like those from a woodpecker). Don't overlook your bird problem, Call JS Pest Control today!
Bird Netting
A bird netting system is an economical bird control method that uses durable materials such as wire mesh, polyethylene and polypropylene. These UV protected materials are strong and long lasting to provide you with superior bird exclusion. Bird netting can be used to protect your structure from big birds and small birds such as pigeons, gulls, sparrows, crows and starlings. Bird netting is perfect for commercial and industrial areas with high bird activity such as rooftops, factories, tall buildings, courtyards, bridges and hangars.
Bird Spikes
Bird spikes are traditional bird deterrents used to keep birds from landing, nesting and roosting on flat and curved surfaces. They can be made using UV protected stainless steel and stabilized plastic, while specially designed not to injure the birds. Spikes can be installed on rooflines, gutters, girders, pipes, ledges, vents and more! Preventing birds from perching will protect your property in a low maintenance, non-harmful manner.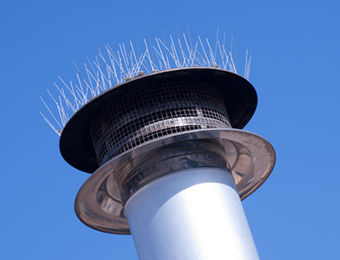 Why Choose Us?
We've been in business
since 1999.
Locally Owned & Operated
Residential & Commercial Service
Evening & Weekend Appointments Available
24/7 Emergency Service
Free Inspections
Phones Answered by Live Knowledgeable Pest Professionals
All Major Credit Cards Accepted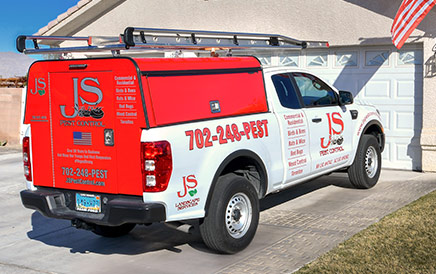 Call JS Pest Control now to find an appointment that is convenient for you and sleep well again.