Read what people are saying
about JS Pest Control
JS Pest Control of Las Vegas
has received
3
reviews, averaging
1.00
Stars:
General Pest
Las Vegas, NV
Comments:
I'm still getting invoices even though my account was closed and paid in full. Also had problems with scheduling and receiving my service.
Technician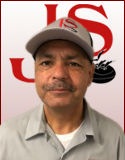 General Pest
Las Vegas, NV
Comments:
Since our regular 'Rick' whom we have had for years left the company the service has been unreliable and servicemen 'going thru the motions' in a quick manner going through our yard. The last two JS bug man (since Rick left) have engaged in the same irregular bad service practice of calling the day before telling us they will be at our home the next day and then NOT show up. Then usually 'out of the blue' either the following day (after the scheduled day) or 'whenever' they show up and do a quick spray. Rick (who left the company) called on a regular monthly basis and always showed up (unless he called because of an unforeseen emergerency) and spent time going through each section of the yard and most important communicating with us as to any new particular bug problems. Obviously he is a hard act to follow but the newest crop of your servicemen are not 'doing a service to your company'. My husband Don and I after the last guy (very nice, respectful and telling us once we ran into him at our house that he had a child emergency) not showing up when scheduled (last service visit) and showed up one day later (after the scheduled day and time) decided your service is no longer wanted or needed. I cannot believe the difference in servicing (or lack of)since Rick left. By the way we have no personal relationship with Rick and only knew him as our 'JS Service Man'. So unless we are given assurances by a JS Manager or whomever in charge we shall have to drop your service and retain a new company. At least with this feedback from a committed client, you are getting an idea what is really going on in the field with your people. Also the new service people while giving a time frame of when they will arrive, rarely are within that time frame. Certainly emergencies come up, but in the past we always received a tel call explaining that the time of service required changing. Right now we are experiencing sub par and unreliable service and that is NOT the JS Pest Control we have experienced for the last two years. Such a shame a good company changing standards so quickly because of one committed serious worker leaving the company. Rick loved to talk about bugs and share his vast knowledge of what it takes to resolve the constant Vegas vegetation problems-he was offbeat, but wow did he love the challenge of getting rid of pests. Again unless we can be assigned a regular committed service person, we shall be terminating our relationship with JS Pest Control. Thank You for allowing us to give you feedback. Your Customers Don and Dee N.
General Pest
Las Vegas, NV
Comments:
Your billing department has been very disappointing for the last 6 months. We have two accounts , one our restaurant and the second is our residence. The restaurant was COD for 9 years and then you discontinued that option. But we went for 3 months were we were paying COD and you were charging us and then threatened to stop service for non pay and I had records showing paid and surveillance cameras showing. Switched that account to ACH. Home remained billed and I pay online bill pay thru my bank. Continue to post my home payments to restaurant and not doing ACH and then threatened to stop home service. Been noting but a hot mess and time spent on phone to correct.
Technician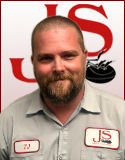 Las Vegas Area

(702) 660-6555

(702) 660-6555

Henderson Area

(702) 997-8565

(702) 997-8565

North Las Vegas Area

(702) 802-0600

(702) 802-0600

Summerlin Area

(702) 706-0552

(702) 706-0552

Southern Highlands/ Southwest Area

(702) 487-7515

(702) 487-7515

Centennial Hills Area

(702) 381-5223

(702) 381-5223

Boulder City Area

(702) 765-4387

(702) 765-4387

New Location Now Open In Phoenix Area

(888) 351-5406

(888) 351-5406