Read what people are saying
about JS Pest Control
JS Pest Control of Las Vegas
has received
16
reviews, averaging
1.00
Stars:
Real-estate Inspection
North Las Vegas, NV
Comments:
JS Pest is a top notch company! These guys really care about providing the best service possible. Prompt friendly staff and service- what else can you ask for? Thank you JSPC for reassuring my family that we're protected!
Technician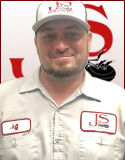 Bird Control
Las Vegas, NV
Comments:
Every time they come and spray they seem to always have attitude and it seems like the person is in a bad mood. They look like they are angry. Along with dealing with that, I am always waiting for the monthly report to come in.
Technician
Bird Control
Las Vegas, NV
Comments:
I'm still getting invoices even though my account was closed and paid in full. Also had problems with scheduling and receiving my service.
Comments:
As a result of false "all clear"s, I have spent $20k on plumbing and another $10k on non-covered water-damage repairs. That's not to mention being unable to use the house for nearly three months, now. If we had a way to know that my pest problem was not really fixed, I would have been able to avoid at least $20,000 of those costs. Probably $25k. This is because I would not have had anyone start fixing the plumbing or turning the water back on until I was really sure it was going to be safe. As it is, we kept thinking it is safe but it turned out not to be. I get that it may be difficult to remove intransigent or sneaky pests. You can't guarantee a result any more than, say, a bounty-hunter can do the same. You're dealing with living creatures who want to keep living and that makes your job harder. That said, I would want to see evidence that you have a better means of detecting pest activity or otherwise determining you've really fixed a problem before I recommend you.
Technician
Bird Control
Las Vegas, NV
Comments:
Scorpions in house after spraying for them
Bird Control
Las Vegas, NV
Comments:
After over two months and several visits from js technicians roaches are still present. Very, very disappointed.
Technician
Bird Control
Las Vegas, NV
Comments:
Bring back Nick
Comments:
They dont show up when i need them and they havent finish the job
German Roach
Las Vegas, NV
Comments:
I still have the pigeon problems. Lots of droppings and nest material t w it's in courtyard. I so disappointed.
Technician
Bed Bugs
North Las Vegas, NV
Comments:
I have pack rats, my dog got a dead one out of the trap. Called Tech on Tuesday said he would come check traps. Never did also I get billed and don't think I am getting sprayed for bugs. Because I never see any one.
Bird Control
Henderson, NV
Comments:
I called into office to have a one time service at one of my rental properties and was quoted 95.00 then I asked the lady on the. Phone could I get a discount because I have multiple accounts and she check with someone came back online and told me they could do it for 75.00 I agreed and proceeded to to do the service when I was billed it was back to 95.00 so I called the office they told me they have no record on the discount offer and told me I have to pay the full 95.00 so i told them to cancel all of my current accounts over 20.00 you have very poor customer service , so I sent my last check for 95.00 and you've cashed it
Bird Control
Henderson, NV
Comments:
this past 6-8 months, you have not been on schedule, leave back gate unlocked after being told to lock it when you go,laslt time lock was missing, do not notify me of appt. until 8pm the night before(too late for me) changing schedule times on days you were supposed to be here-co9mplained to office manager 2 months ago-said if no improvement, would be conceling with you.Absolutely no improvement, and when I called to ask why, receptionist on phone was curt, acted as if she could care less if I canceled my contract with you or not, so I did. Too bad-for two years I HAD been quite happy with your service.
Bird Control
Las Vegas, NV
Comments:
Since our regular 'Rick' whom we have had for years left the company the service has been unreliable and servicemen 'going thru the motions' in a quick manner going through our yard. The last two JS bug man (since Rick left) have engaged in the same irregular bad service practice of calling the day before telling us they will be at our home the next day and then NOT show up. Then usually 'out of the blue' either the following day (after the scheduled day) or 'whenever' they show up and do a quick spray. Rick (who left the company) called on a regular monthly basis and always showed up (unless he called because of an unforeseen emergerency) and spent time going through each section of the yard and most important communicating with us as to any new particular bug problems. Obviously he is a hard act to follow but the newest crop of your servicemen are not 'doing a service to your company'. My husband Don and I after the last guy (very nice, respectful and telling us once we ran into him at our house that he had a child emergency) not showing up when scheduled (last service visit) and showed up one day later (after the scheduled day and time) decided your service is no longer wanted or needed. I cannot believe the difference in servicing (or lack of)since Rick left. By the way we have no personal relationship with Rick and only knew him as our 'JS Service Man'. So unless we are given assurances by a JS Manager or whomever in charge we shall have to drop your service and retain a new company. At least with this feedback from a committed client, you are getting an idea what is really going on in the field with your people. Also the new service people while giving a time frame of when they will arrive, rarely are within that time frame. Certainly emergencies come up, but in the past we always received a tel call explaining that the time of service required changing. Right now we are experiencing sub par and unreliable service and that is NOT the JS Pest Control we have experienced for the last two years. Such a shame a good company changing standards so quickly because of one committed serious worker leaving the company. Rick loved to talk about bugs and share his vast knowledge of what it takes to resolve the constant Vegas vegetation problems-he was offbeat, but wow did he love the challenge of getting rid of pests. Again unless we can be assigned a regular committed service person, we shall be terminating our relationship with JS Pest Control. Thank You for allowing us to give you feedback. Your Customers Don and Dee N.
Bird Control
Las Vegas, NV
Comments:
Your billing department has been very disappointing for the last 6 months. We have two accounts , one our restaurant and the second is our residence. The restaurant was COD for 9 years and then you discontinued that option. But we went for 3 months were we were paying COD and you were charging us and then threatened to stop service for non pay and I had records showing paid and surveillance cameras showing. Switched that account to ACH. Home remained billed and I pay online bill pay thru my bank. Continue to post my home payments to restaurant and not doing ACH and then threatened to stop home service. Been noting but a hot mess and time spent on phone to correct.
Technician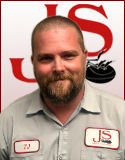 General Pest Control
Las Vegas, NV
Comments:
We still have bees! After paying $225
Bird Control
Las Vegas, NV
Comments:
Lack of scheduling and communication.
Technician