1(888)906-7442
JS Pest Control of Las Vegas
Residential & Commercial Service
Proudly Servicing the Las Vegas Metro Area, Including Henderson, Summerlin and Boulder City
Call JS Pest Control, The Local Experts - Not A National Chain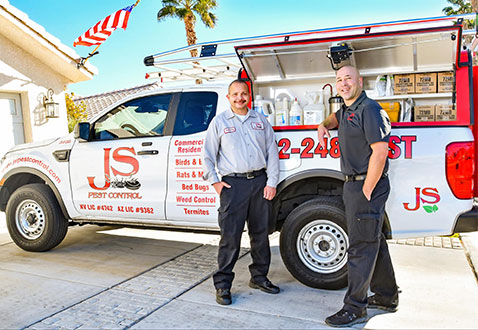 JS Pest Control is a trusted, locally owned, full service pest control company offering convenient residential and commercial pest control throughout Las Vegas. Unlike national chains, JS Pest Control has over 20 years of local residential and commercial pest control experience in the Las Vegas community. We are willing to invest in the right product to eliminate the most stubborn pest problems, giving us the opportunity to succeed where others have failed. With our office in North Las Vegas, our certified technicians are nearby and available to treat pest issues throughout the entire Las Vegas Metro Area, Including Henderson, Summerlin and Boulder City. We are experts in identifying Las Vegas pests, and using the safest, most effective methods to eliminate them.
---
Understanding Your Individual Pest Treatment Needs
JS Pest Control offers service plans and single treatments for homes, businesses and schools. We treat a wide variety of pests including ants, rodents, roaches, wasps & bees, bed bugs, termites, and other crawling and flying insects. Our residential bi-monthly service plan covers general pests, and we can customize a plan to treat your individual pest problems throughout the year. Our Las Vegas based phone representatives can help develop a plan to meet your needs when you call.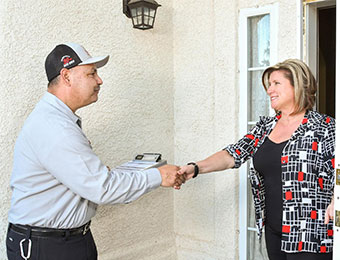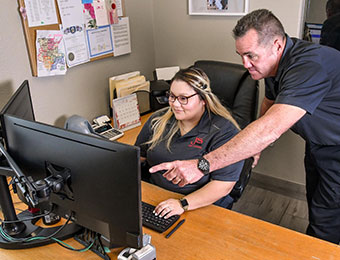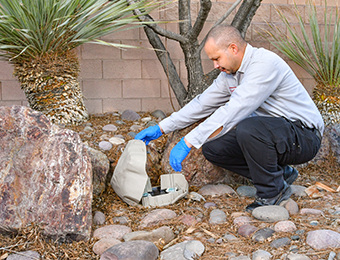 Protecting Your Safety, Health & Peace Of Mind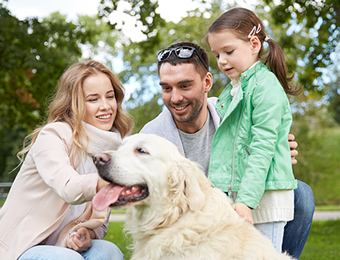 JS Pest Control utilizes application methods that are safe for all members of your family, including children and pets. Our environmentally friendly treatments are applied in a precise manner to protect your family, your home or business, and the environment. We also make recommendations to help prevent future pest problems and provide you with peace of mind.
Valuing Your Time & Money
JS Pest Control strives for complete customer satisfaction. We value your time and offer convenient one-hour appointment windows, with evening & weekend appointments available. Our phones are answered during business hours by live, local representatives. Our pricing is fair and upfront. All forms of payment are accepted, and service plan customers can make payments online. We also offer discounts for referral customers.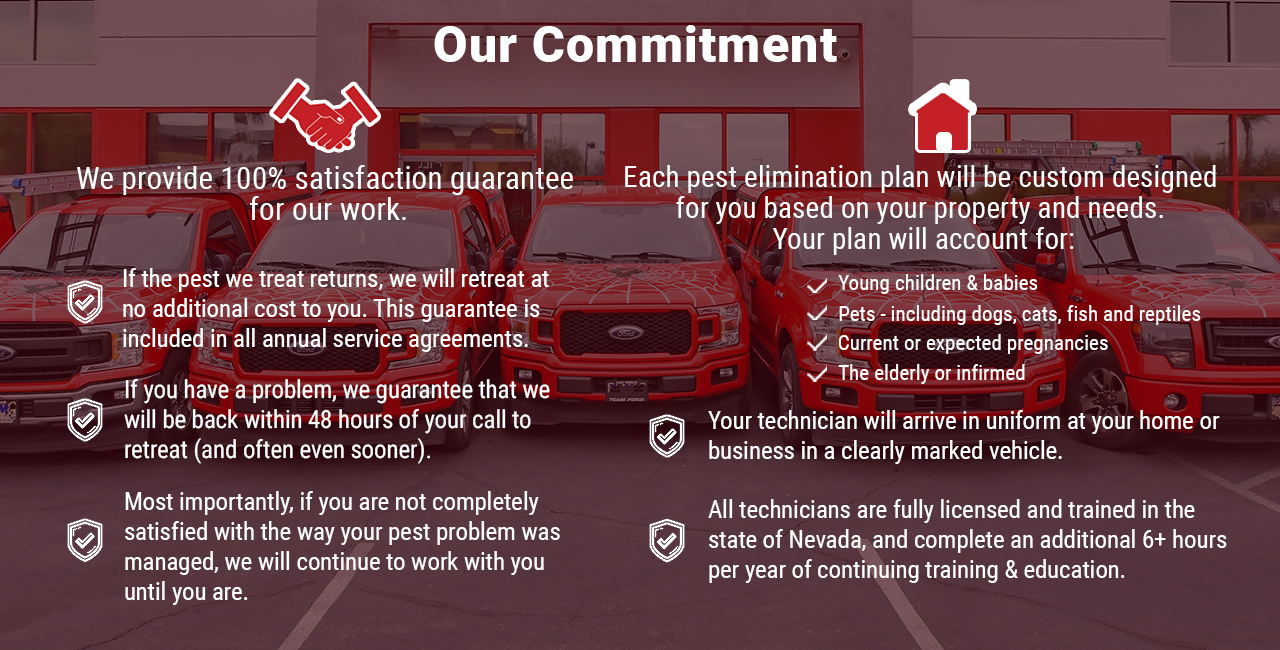 Earning Your Trust
JS Pest Control has been serving homeowners and businesses in Las Vegas since 1999. Our employees are full-time certified technicians. Our service plans and single treatments come with guarantees to ensure your pest problem is solved. We are licensed and insured in Nevada. We are recognized as a QualityPro Certified and BBB A+ rated business.
Why Choose Us?
We've been in business
since 1999.
Locally Owned & Operated
Residential & Commercial Service
Evening & Weekend Appointments Available
24/7 Emergency Service
Free Inspections
Phones Answered by Live Knowledgeable Pest Professionals
All Major Credit Cards Accepted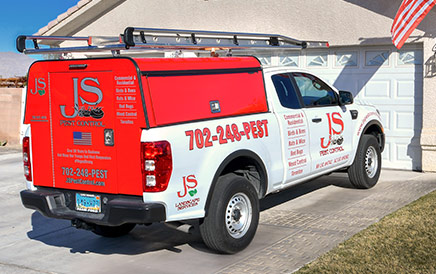 Call JS Pest Control now to find an appointment that is convenient for you and sleep well again.